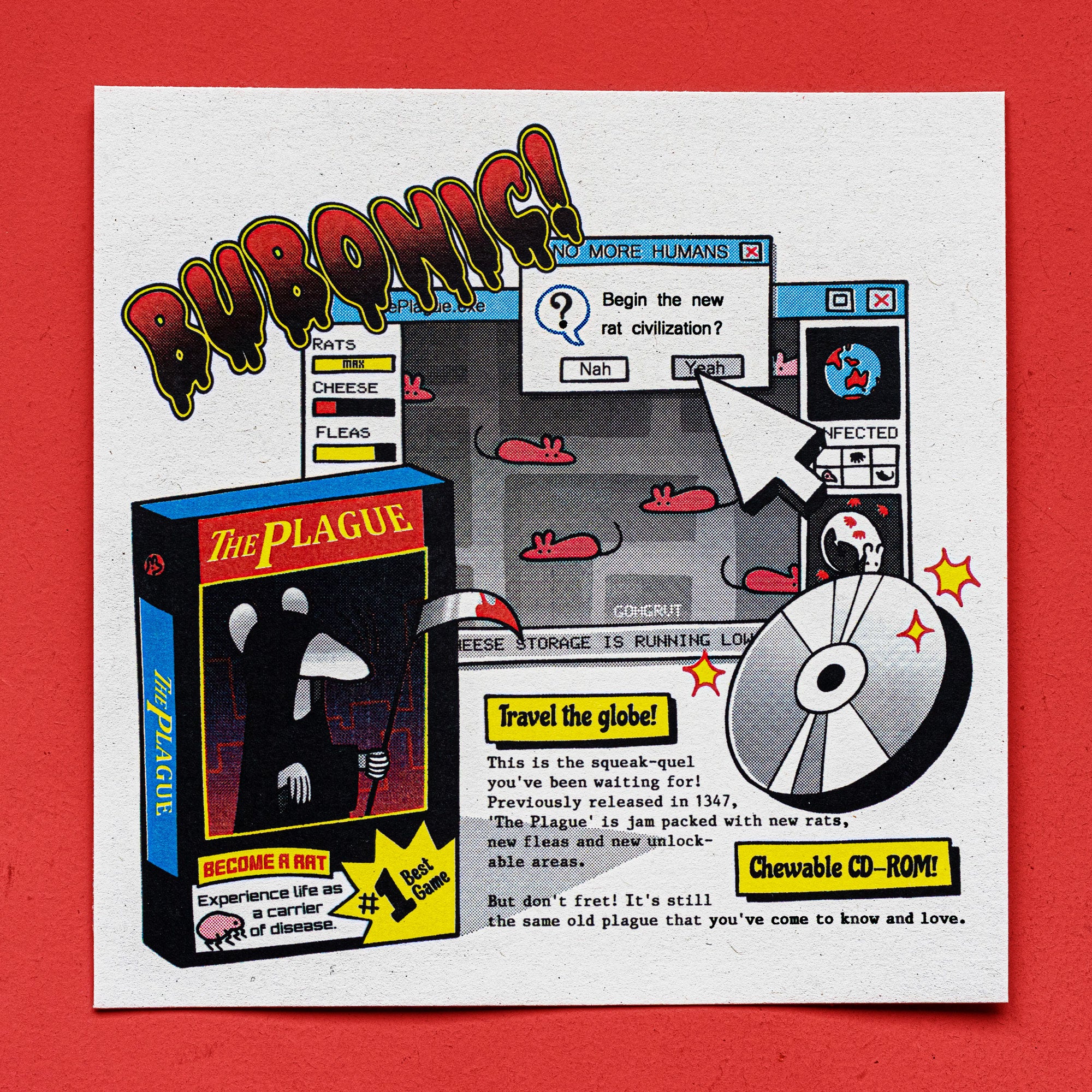 The Plague Print
by gomgrut

$10.00 USD
Anyone else remember playing this game, or was it not as popular as I remember it being?? Original print on 100% recycled paper stock by Gomgrut .
MATERIALS

Warm White 100% Recycled 300gsm Paper
CARE

Avoid exposure to extended direct sunlight to maintain colors
DIMENSIONS

148mm x 148mm / 5.8" x 5.8"