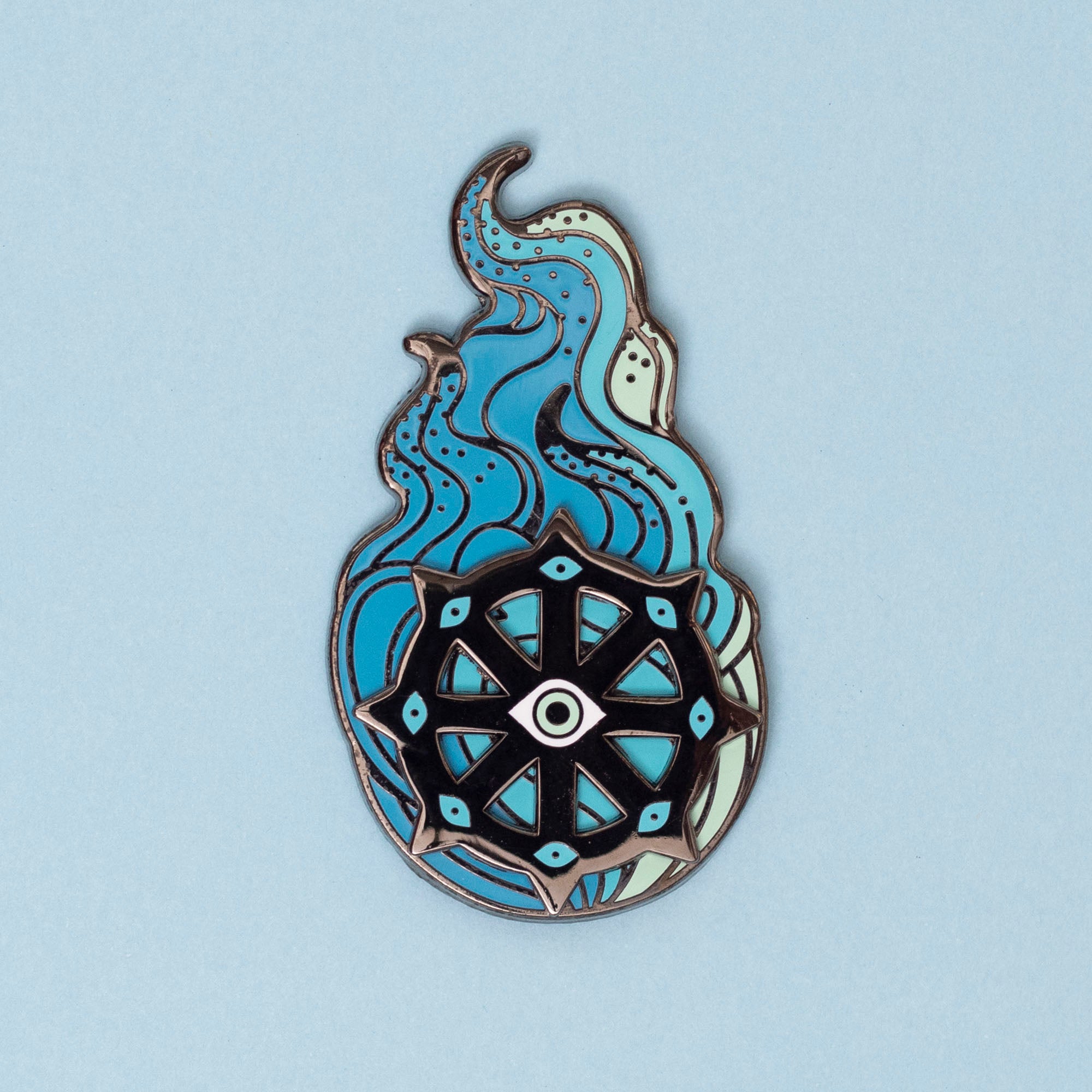 Spinning Wheel Angel Pin - Teal
by UltraInfinite

$21.00 USD
A many-eyed spikey throne, robed in holy flame.
This is a spinning pin, composed of two parts, front and back.
The front part, the wheel, actually spins! The pin is 2 inches (5 cm) long. It has two pinbacks with rubber clutches on the back portion of the pin.
Flaming Wheel is available in red with gold plating; purple with rose gold plating; or teal with black nickel plating.
Please note, regarding the teal pin: there is some tarnish on the plating across the entire batch.
MATERIALS

Nickel Plated Metal, Enamel Fill, Rubber Backings