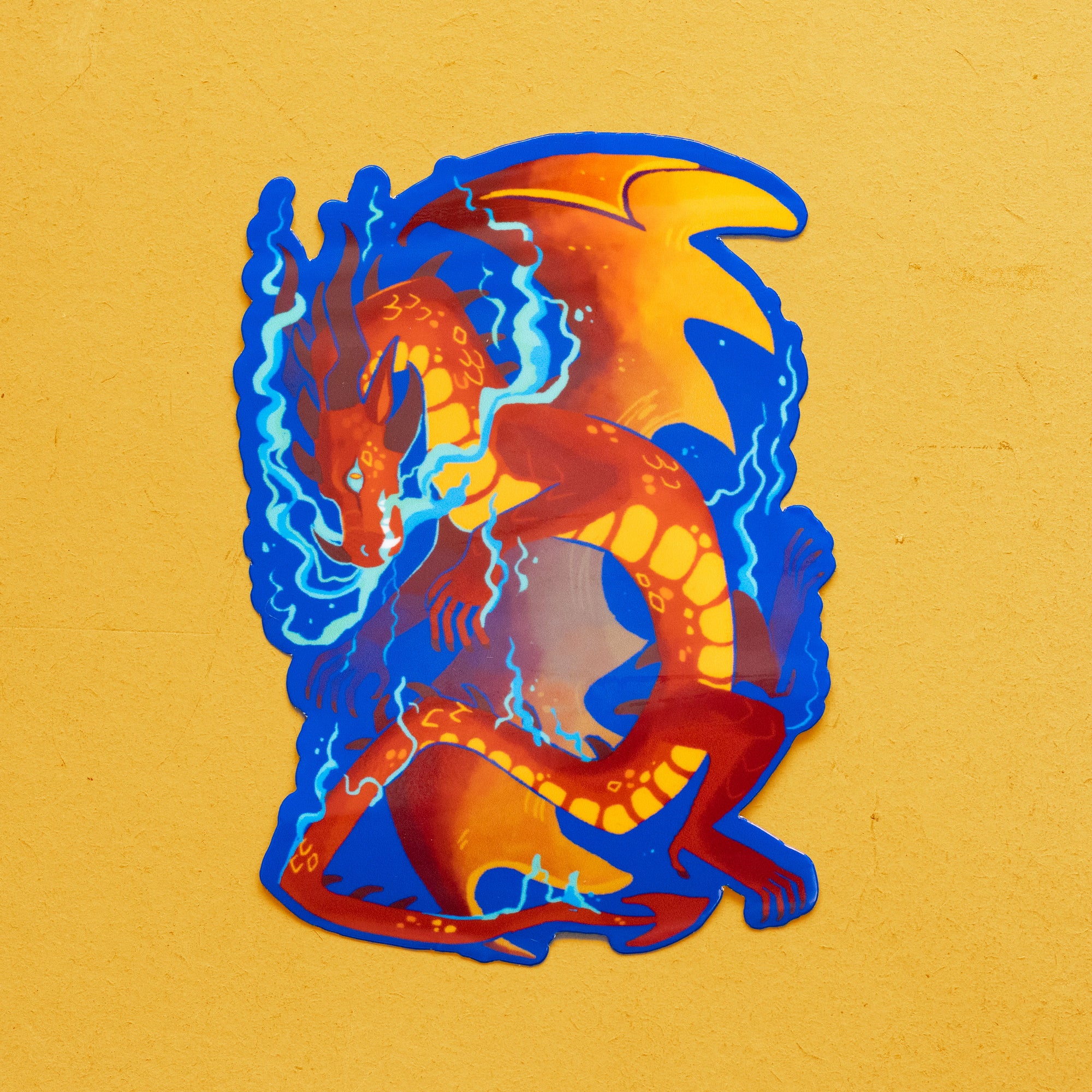 Peril Sticker
by Meroaw

$5.00 USD
"I thought I was born a killer, but it turns out I wasn't."
This sticker features Peril, one of the main characters from the popular Wings of Fire book series. Peril is a fearsome and powerful dragon with distinctive red and orange scales and bright, expressive eyes. The sticker depicts Peril in a dynamic and action-packed pose, wings spread wide and flames shooting from her mouth. This durable vinyl sticker is perfect for dragon lovers and longtime fan of the Wings of Fire series alike!
CARE

Rain and water resistant
DIMENSIONS

5cm x 7cm / 2" x 2.8"