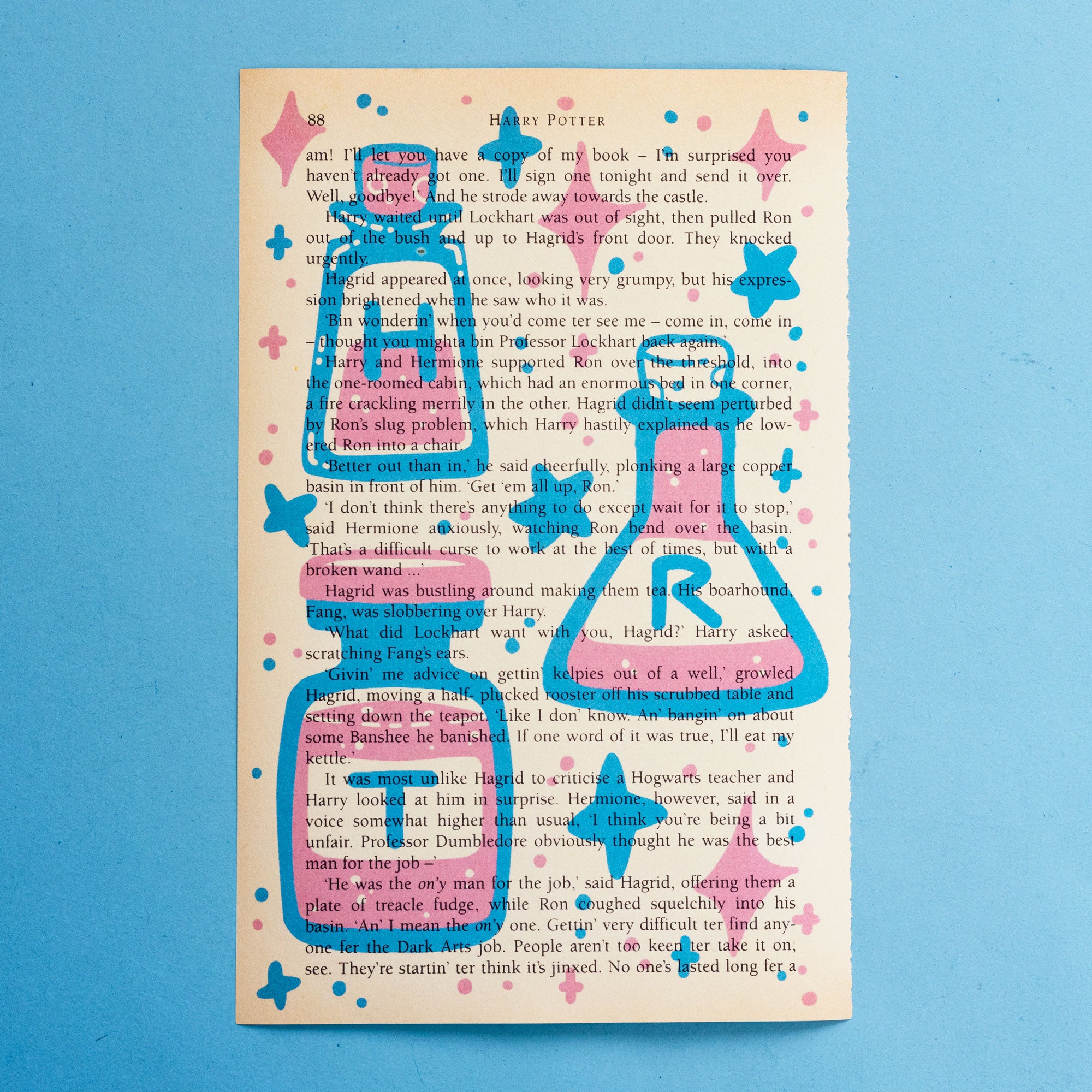 HRT potions - TDOV Special Print
by CURSEDLUVER

$14.00 USD
"Your body is yours to change with any magic potion you want."
This piece by CURSEDLUVER is part of a series celebrating trans visibility, uplifting trans artists, and raising money for charity.
Printed on reclaimed pages of magical wizard parchment, this artwork transforms these pages into a celebration of the strength and story of trans people and communities on Trans Day of Visibility.
Each print is slightly unique due to the nature of this stock, so every print will vary slightly and is one of a kind!
Trans Day of Visibility is an international celebration of trans pride, awareness, experiences, and achievements held annually on March 31st. 
MATERIALS

Reclaimed Magical Wizard Parchment
DIMENSIONS

12.8 x 20cm / 5 x 7.8"