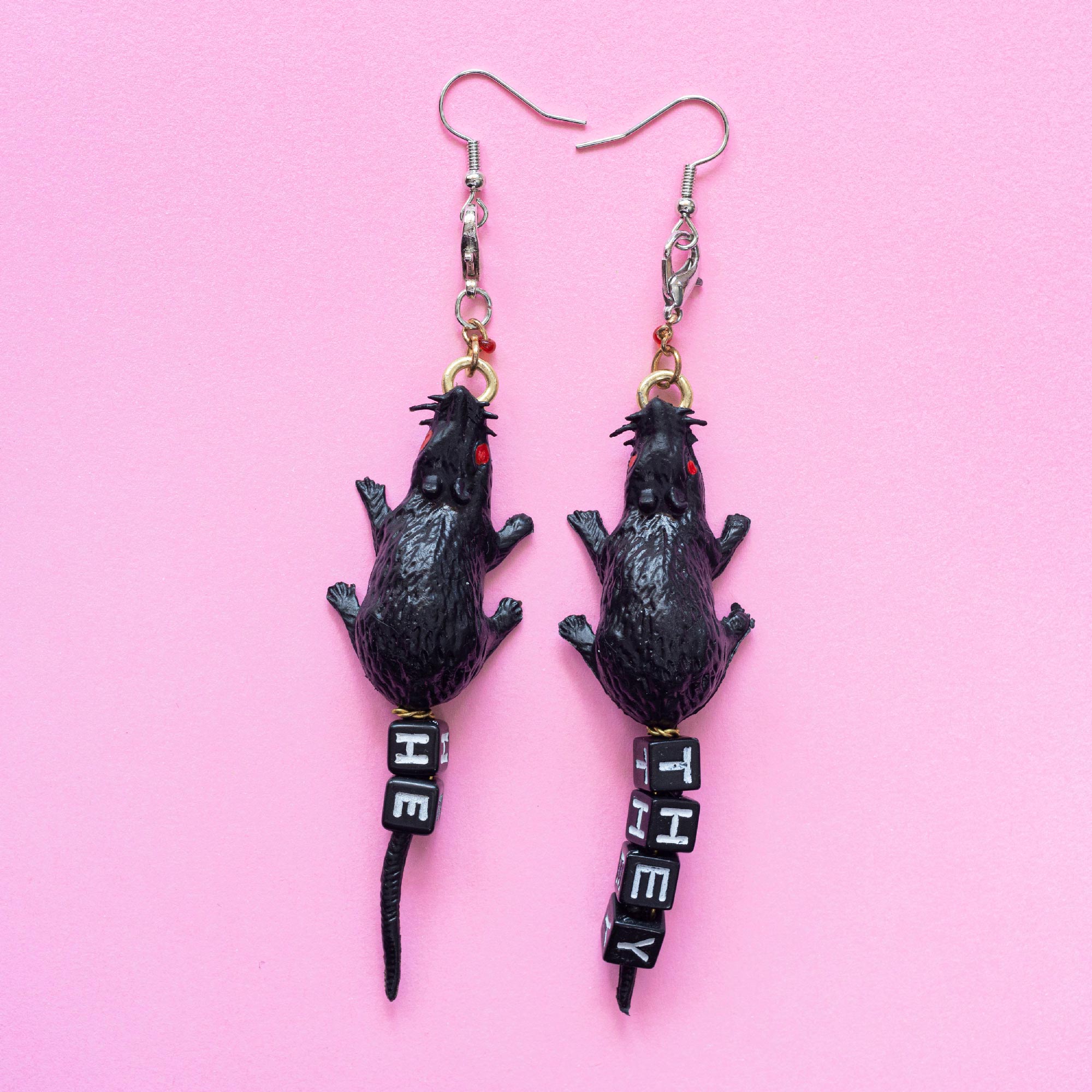 He/They Pronoun Rat Earrings
by PossumProductions

$20.00 USD
A delicate pair of rats showcasing he/they pronouns, simple beading and gold metal chains. This pair is attached to lobster claw necklace clasps and so can be attached to anything the wearer desires.
MATERIALS

metal chain, rubber toy rats, plastic beading and nylon thread
CARE

Caution, do not attach to anything where these pieces may be toughly tugged or pulled.