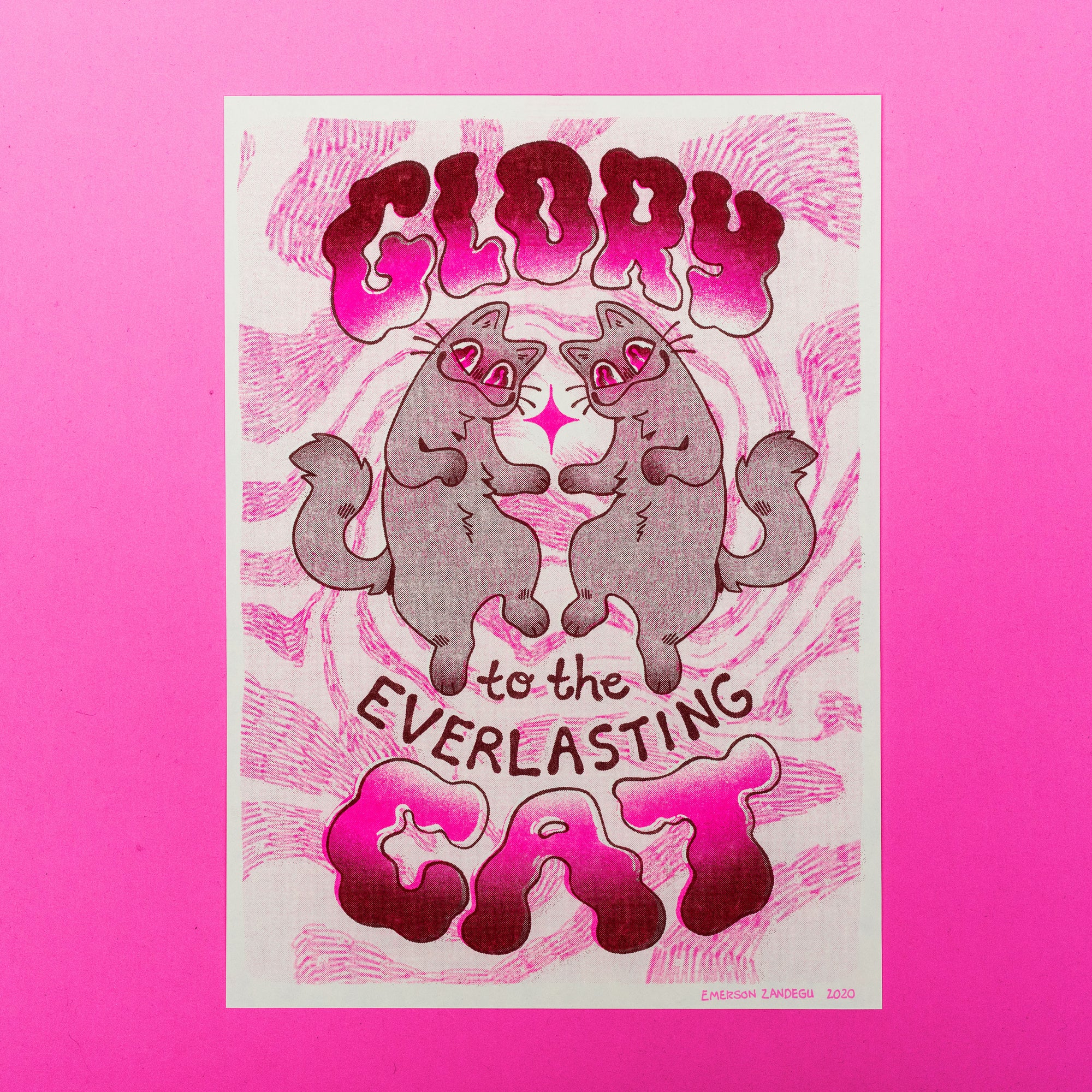 Glory to the Everlasting Cat
by Emerson Zandegu

$13.00 USD
GLORY TO THE EVERLASTING CAT! Inspired by Cats (mostly the musical, but also the animal, and the 2019 movie...maybe).

Printed in pink and brown risograph ink on recycled paper at Tree Paper Gallery in Melbourne, Australia.
MATERIALS

2-colour Risograph Print on Recycled Paper
CARE

Risograph ink can smudge when handled (eg. rubbing with a finger). This is not a printing/manufacturing error; riso ink is produced from environmentally friendly rice or soy oil and does not contain a drying agent. Handle with care!