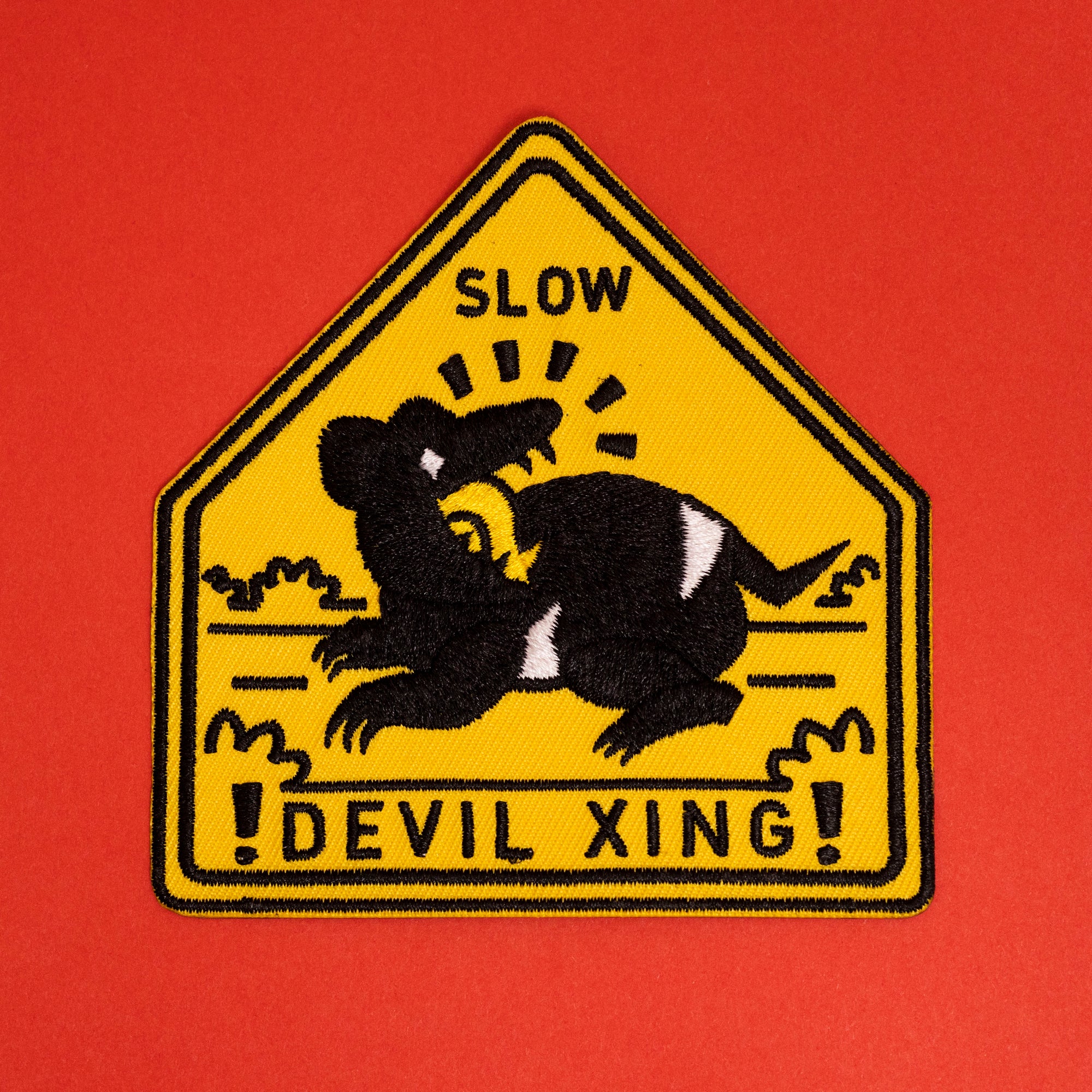 DEVIL XING Iron-On Patch
by MOTEL777

$11.00 USD
Look out! This exclusive AUS ROADSIGN patch features an adhesive backing, which will allow you to iron this on to a variety of fabrics!
MATERIALS

Embroidery thread on twill
CARE

To apply the patch, place it on your desired fabric and cover the top of the patch with a thin cloth material (to protect the embroidery). Iron on, pressing down firmly, for about 60 seconds. You may flip over the fabric and iron the other side if desired. Can also be sewn on!