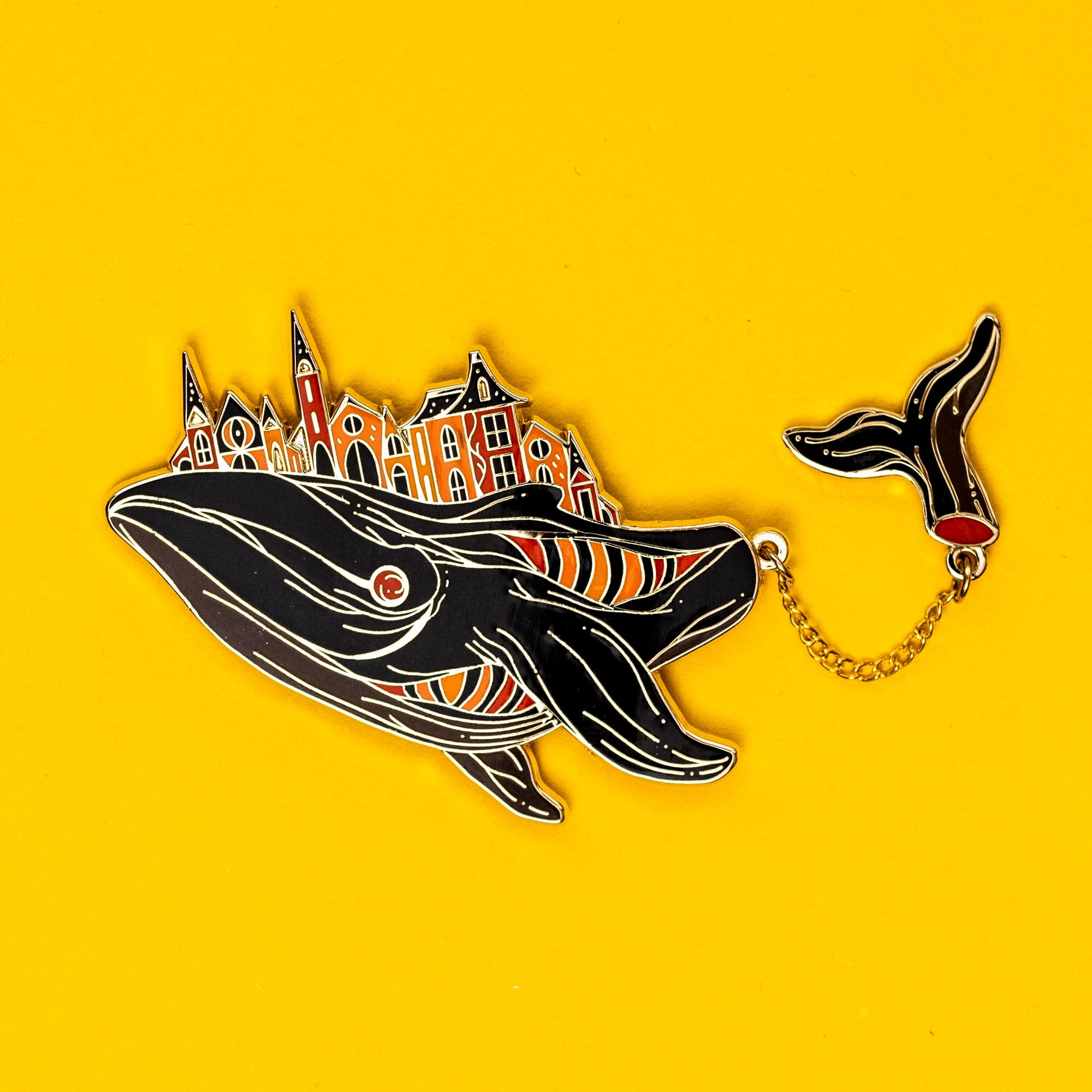 Deadwale Pin - Black
by UltraInfinite

$22.00 USD
Deadwale: a city of whale oil, steam, and secrets. This pin is based on one of my Dungeons and Dragons campaign settings, which takes place in a giant floating whale.
The pin consists of two parts, connected by a chain. The whale body is approximately 2.5 inches (6 cm) long, while the tail is about an inch long (2.5 cm). The pin has hard enamel, gold plating, and recessed metal detailing. It has two pinbacks with rubber clutches on the whale body, and one pinback on the tail.
Deadwale comes in three colors: white with glitter accents, black, or blue with glitter accents and screenprint.
*Important note about the pinback on the tail* Due to a factory error, this pinback was not soldered on and had to be glued on with a replacement. This pinback may differ in metal color from the rest of the pin, and may have a different colored rubber backing. Additionally, because it is not soldered on, extreme temperatures or water may damage the replacement, causing it to loosen. Please consult the photos in the listing for examples. Please consider this issue carefully and only purchase if you would be satisfied with the replacement pinback.
MATERIALS

Nickel Plated Metal, Enamel Fill, Rubber Backings