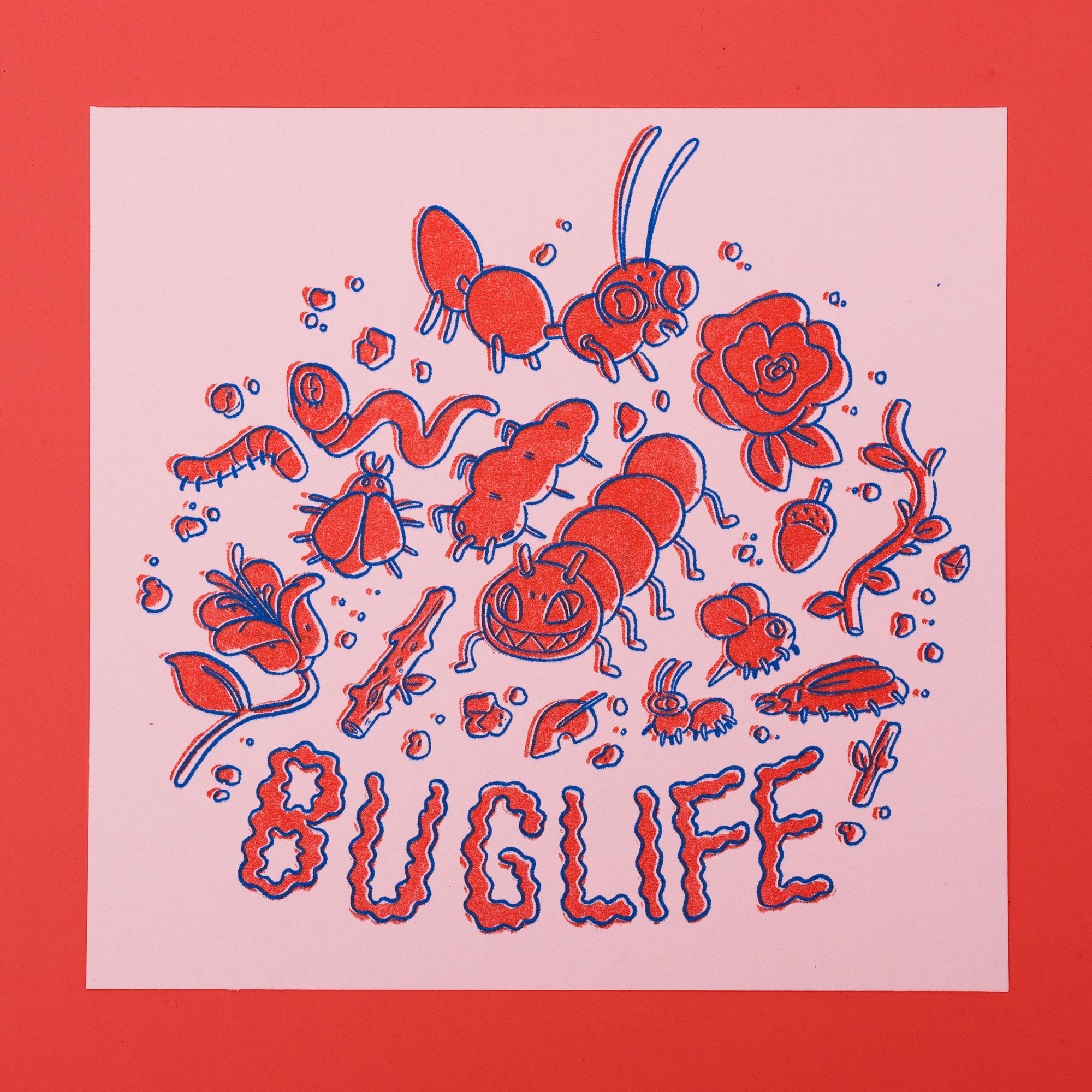 Buglife
by Emerson Zandegu

$11.00 USD
A bug's life seems pretty chill. Until you get eaten by a bigger bug. Oh well.

Printed in red and blue risograph ink on pink paper at Tree Paper Gallery in Melbourne, Australia.
MATERIALS

2-colour Risograph Print on Recycled Paper
CARE

Risograph ink can smudge when handled (eg. rubbing with a finger). This is not a printing/manufacturing error; riso ink is produced from environmentally friendly rice or soy oil and does not contain a drying agent. Handle with care!