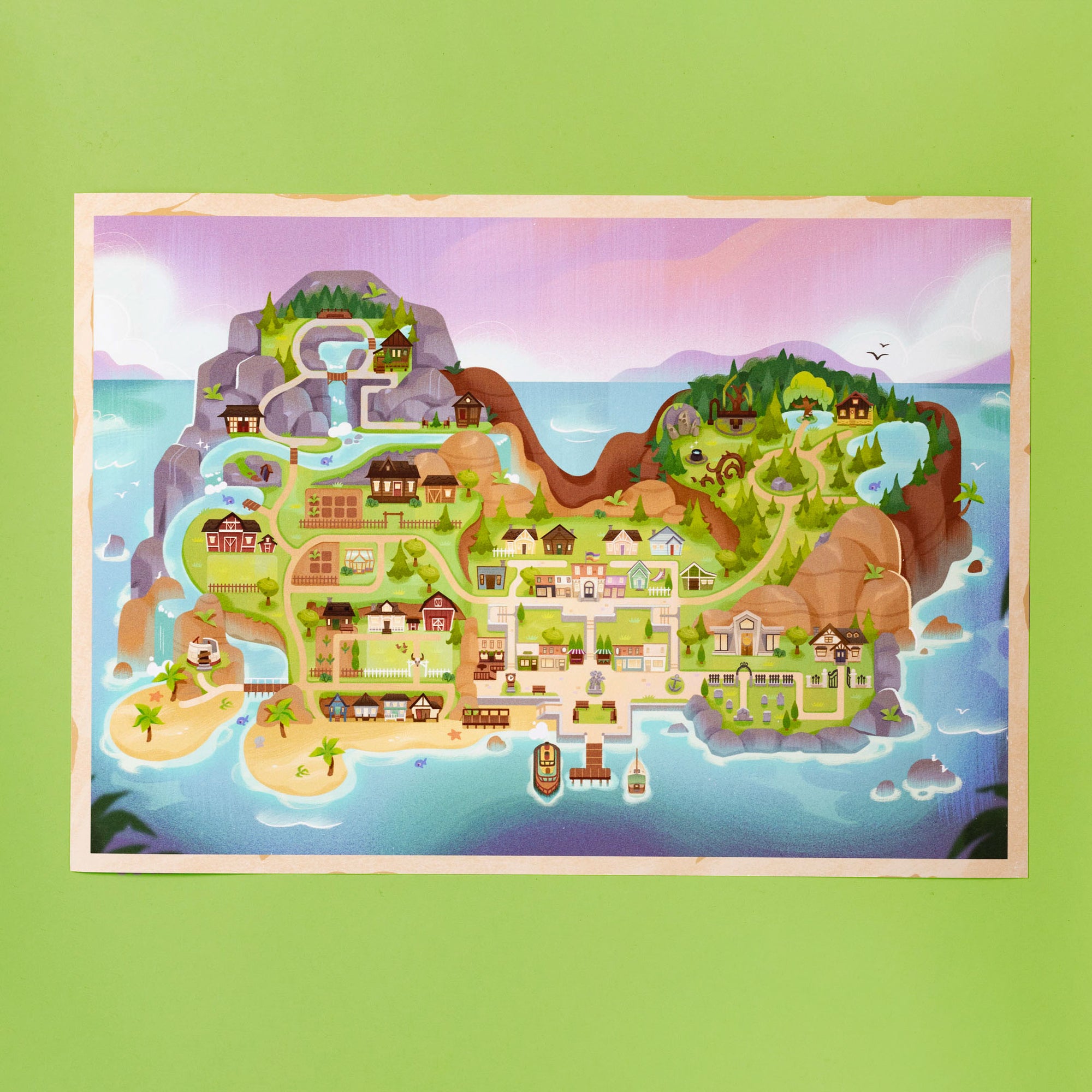 Fairhaven Town Map Premium Art Print
by Wylde Flowers

$33.00 USD
Pull Fairhaven's map right out of the game, and onto your wall with this charming illustration.
💖 This premium A3 giclee print is printed on hahnemühle german etching paper. The quality is stunning.
✏️ Design by: Emily Abeydeera. Find Emily at emilyabeydeera.com and at @memydraws on X
🎨 Inspired by Studio Drydock's Wylde Flowers
Legal: Copyright Wylde Flowers 2023. All Rights Reserved.
DIMENSIONS

A3 (297 x 420 mm)