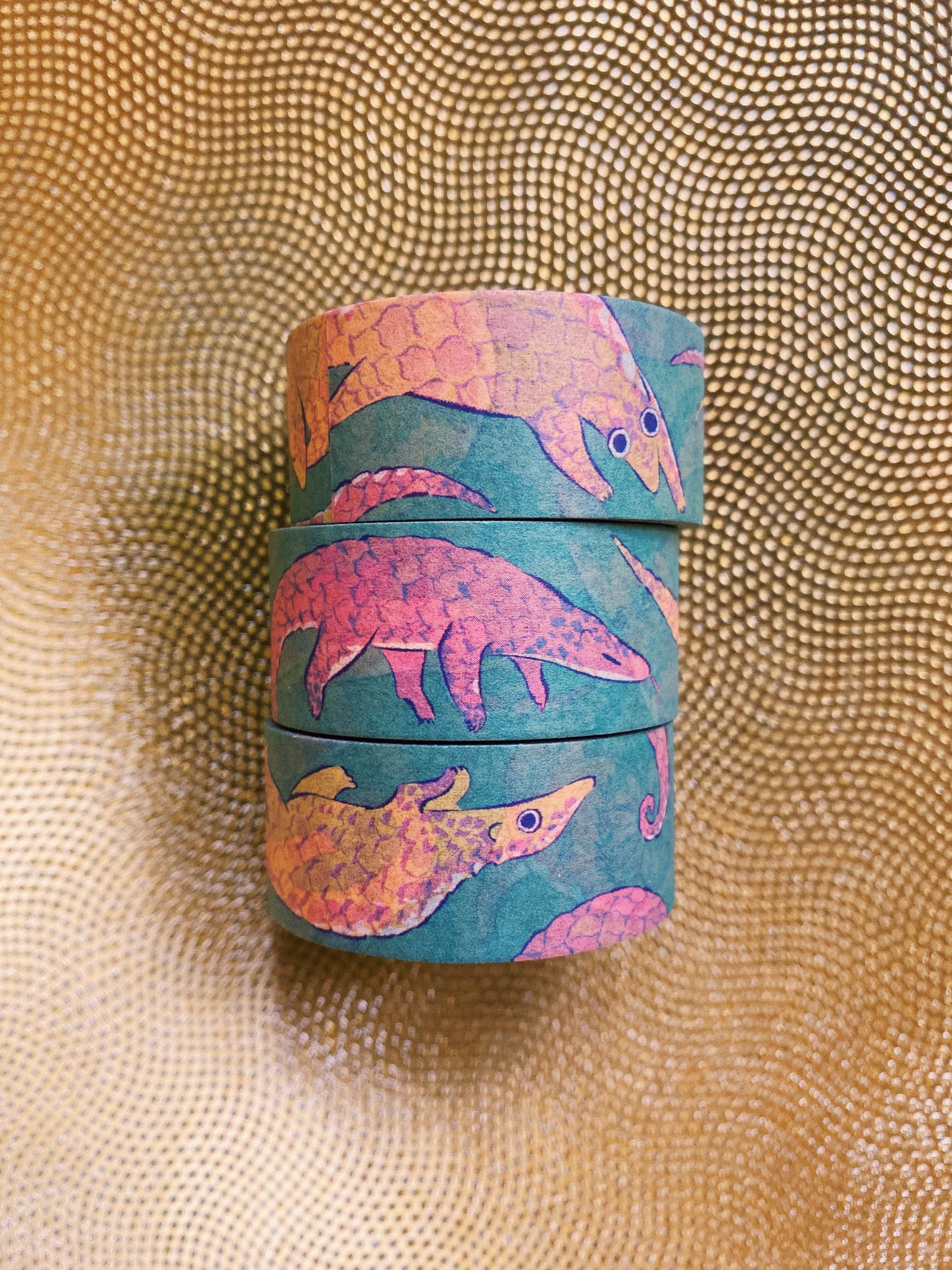 Sunda Pangolin Washi Tape
by The Washi Station

$9.00 USD
Also known as the Malayan or Javan pangolin, this little cutie is native to Southeast Asia and can be found throughout Myanmar, Thailand, Cambodia, Laos, Malaysia, Singapore, Vietnam, and the islands of Borneo, Java, Sumatra and the Lesser Sunda Islands.
Printed paper tape, perfect for any time you'd use regular tape, only cuter! Hang up artwork, use it in planners, or for sealing and decorating mail. Easily peels off and leaves minimal residue on most surfaces. A perfect gift for the spooky stationery lover in your life - or you!
Original design by Ariel Slamet Ries / arielries.com
CARE

May change color or fade with extended sun exposure
DIMENSIONS

20mm x 10m // 0.8" x 32' 9.7"