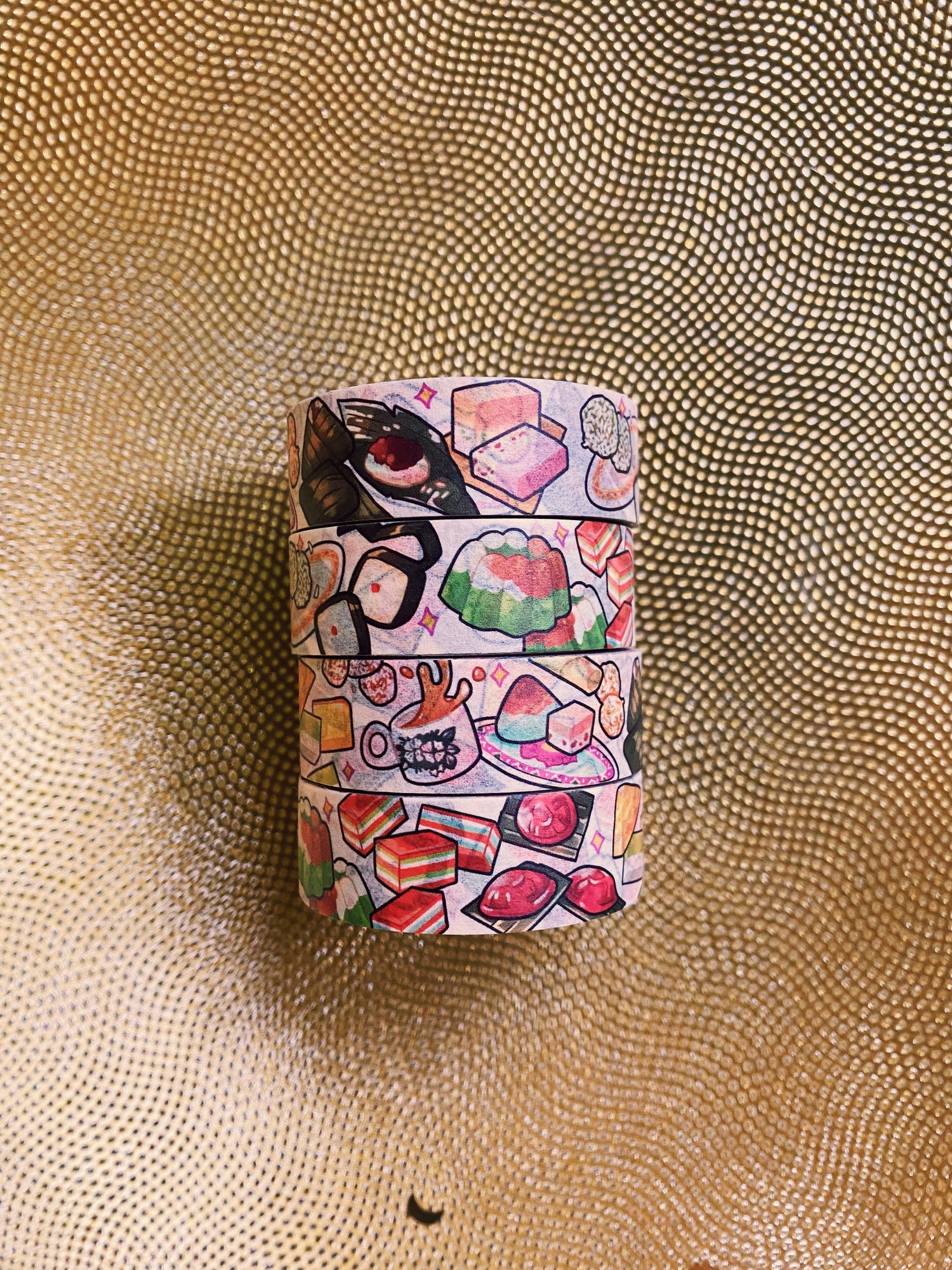 Kueh Buffet Washi Tape
by The Washi Station

$9.00 USD
This mouthwatering washi tape features a lineup of delicious and colourful kueh (also called kuih, or kue) - aka bite-sized SEA snacks and desserts popular throughout Malaysia, Brunei, Singapore and Indonesia!
Printed paper tape, perfect for any time you'd use regular tape, only cuter! Hang up artwork, use it in planners, or for sealing and decorating mail. Easily peels off and leaves minimal residue on most surfaces. A perfect gift for the spooky stationery lover in your life - or you!
Original design byJY / @circususagi
CARE

May change color or fade with extended sun exposure
DIMENSIONS

15mm x 10m // 0.6" x 32' 9.27"