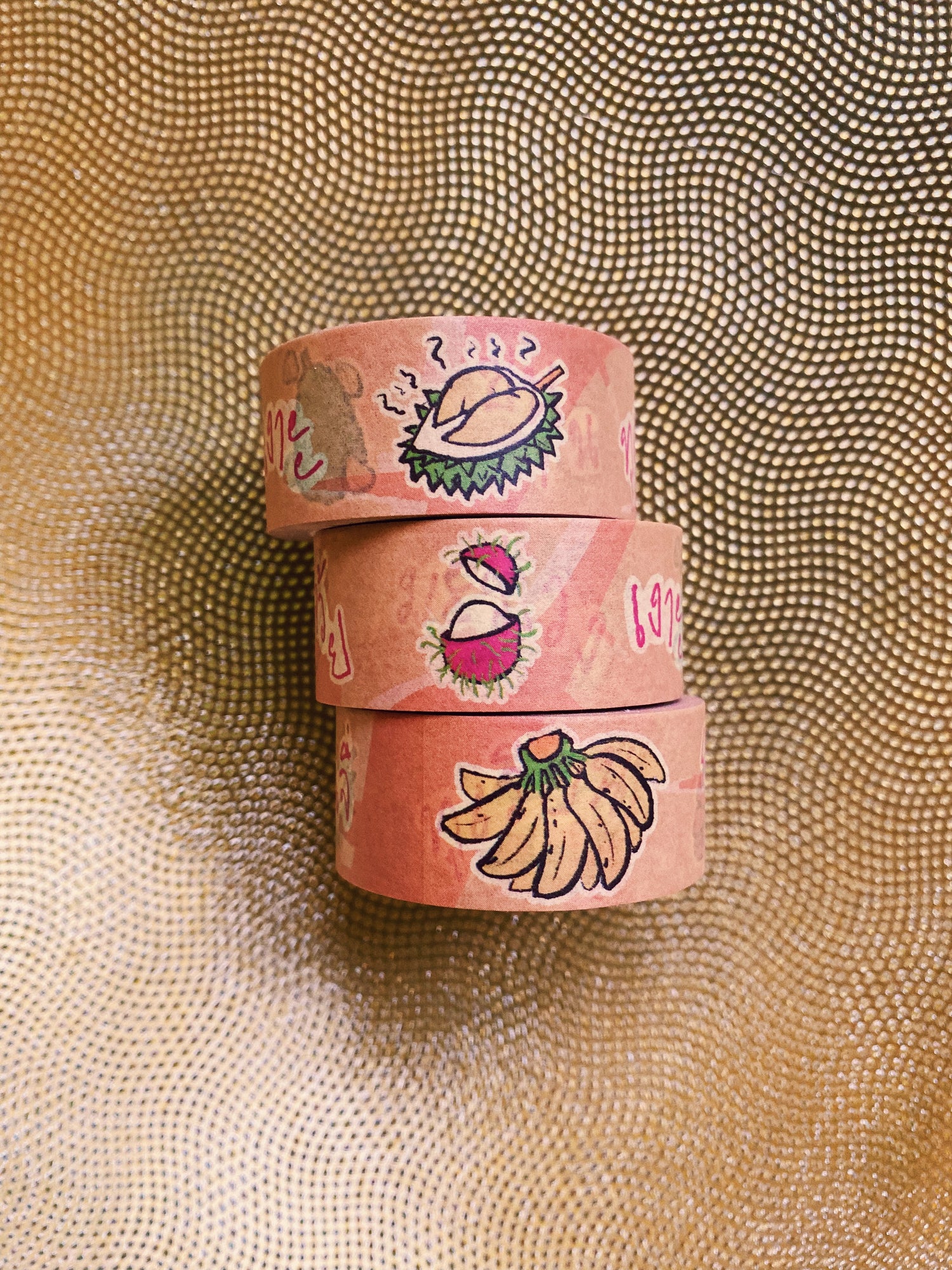 Fruit Loot Washi Tape
by The Washi Station

$9.00 USD
The Fruit Loot includes six iconic SEA fruits accompanied by their Thai names: Banana (gluay), Rambutan (ngaa), Durian (thuriyan), Mango (mamuang), Jackfruit (k'noon) & Lychee (linjee). The perfect market haul!
Printed paper tape, perfect for any time you'd use regular tape, only cuter! Hang up artwork, use it in planners, or for sealing and decorating mail. Easily peels off and leaves minimal residue on most surfaces. A perfect gift for the spooky stationery lover in your life - or you!
Original design by Margaret Huey / @thedurianprince
CARE

May change color or fade with extended sun exposure
DIMENSIONS

20mm x 10m // 0.8" x 32' 9.7"