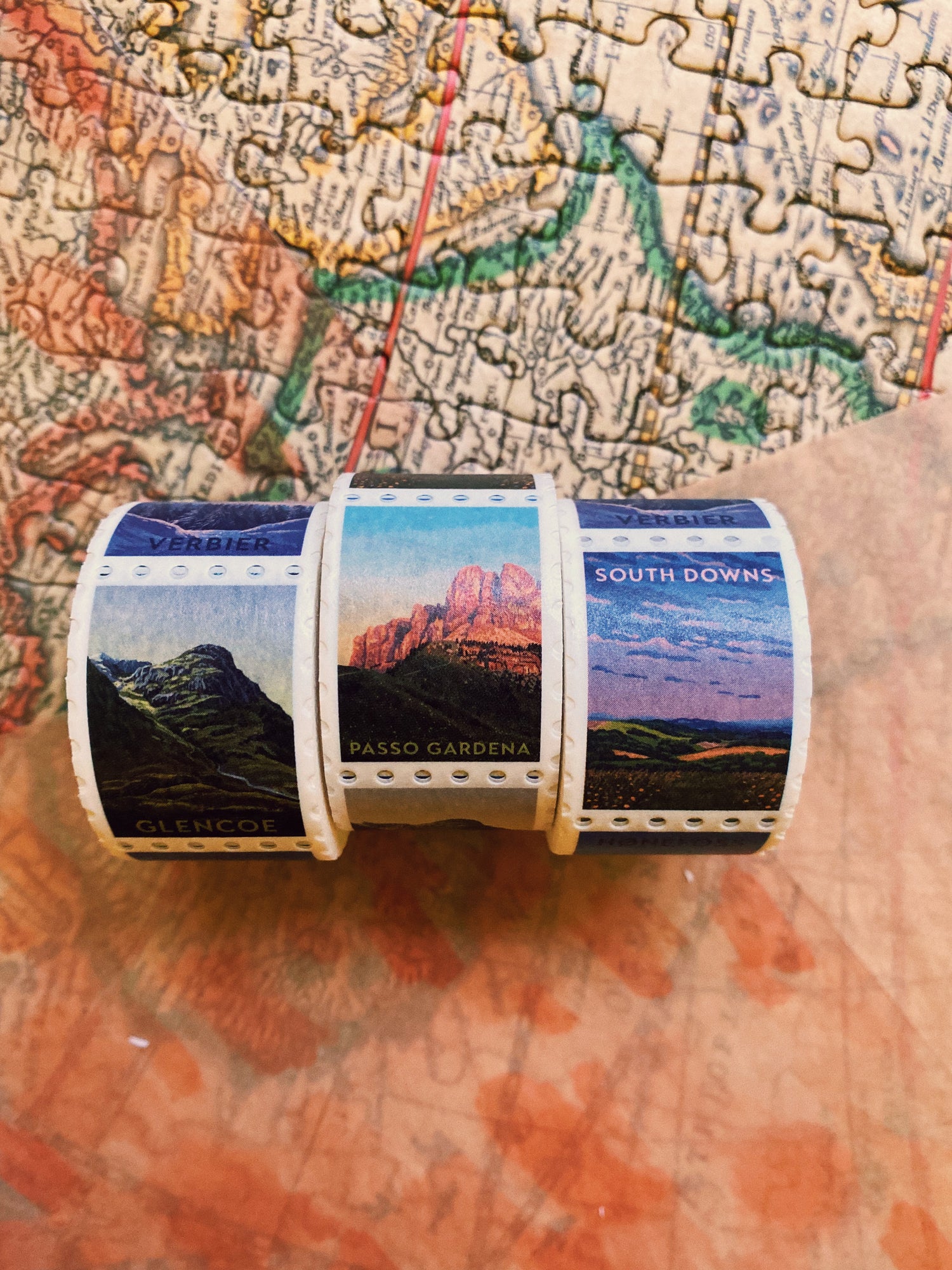 Memorable Views Stamp Washi Tape
by The Washi Station

$11.00 USD
Printed paper tape with perforation for easy tear or cut guide. Features 6 unique travel landscapes. Can be used individually or in a line in planners, journals, or for sealing and decorating mail. Easily peels off and leaves minimal residue on most surfaces. A perfect gift for the stationery and snail mail lover in your life - or you!
Note: These are NOT real stamps and have no postage value!
Original design by Allie Oldfield / allieoldfield.com
CARE

May change color or fade with extended sun exposure
DIMENSIONS

25mm x 5m // 1" x 16' 4.8"