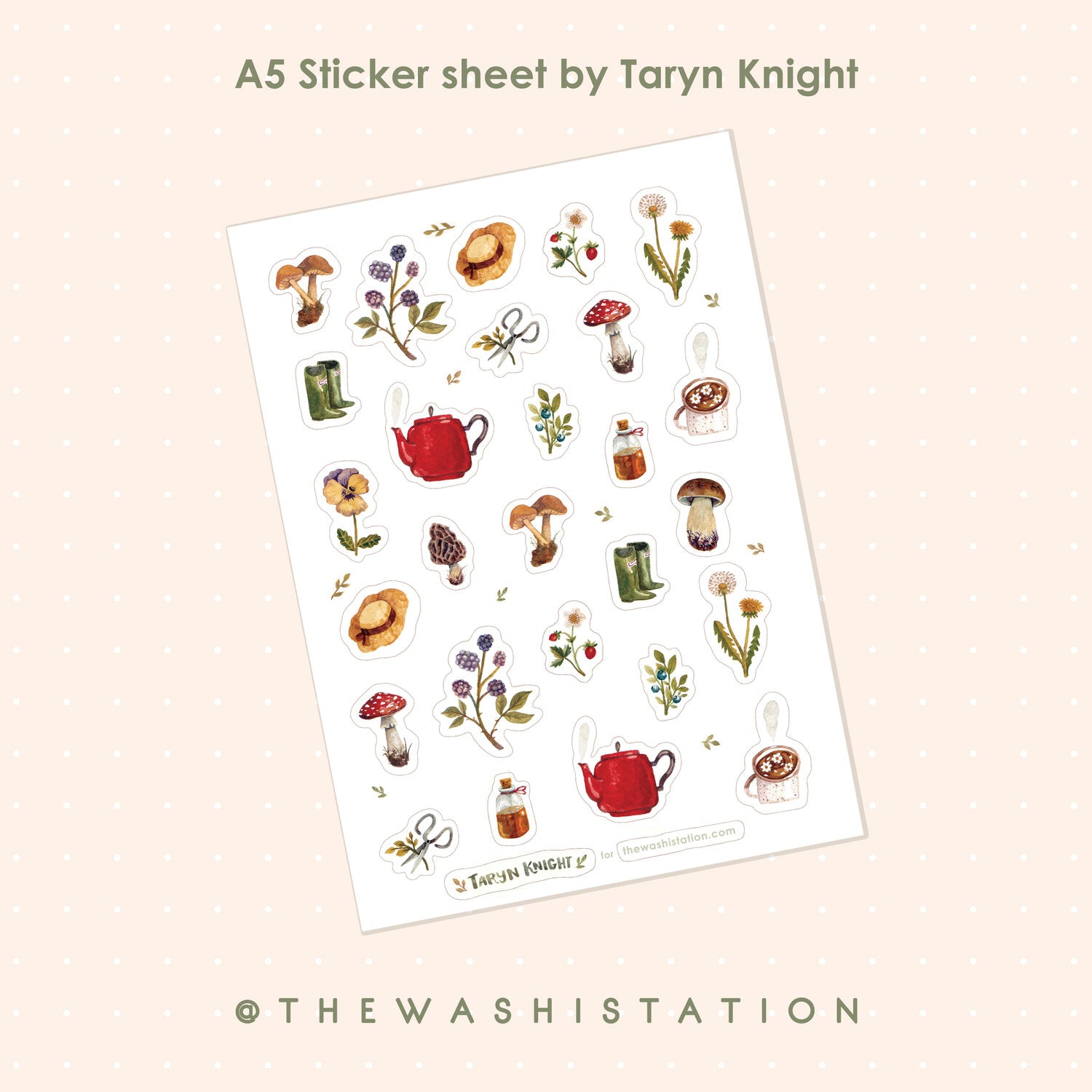 Field Foraging Sticker Sheet
by The Washi Station

$9.00 USD
A5 size sheet (roughly half the size of a standard piece of letter paper) featuring 27 stickers! Most designs appear twice, so you can use them, keep them, or cut em up to share with friends! Printed on washi paper, stickers are slightly transparent.
Designed by Taryn Knight / @taryndraws
CARE

Avoid extended exposure to direct sunlight to maintain colors
DIMENSIONS

A5 148mm x 210mm // 5.8" x 8.3"