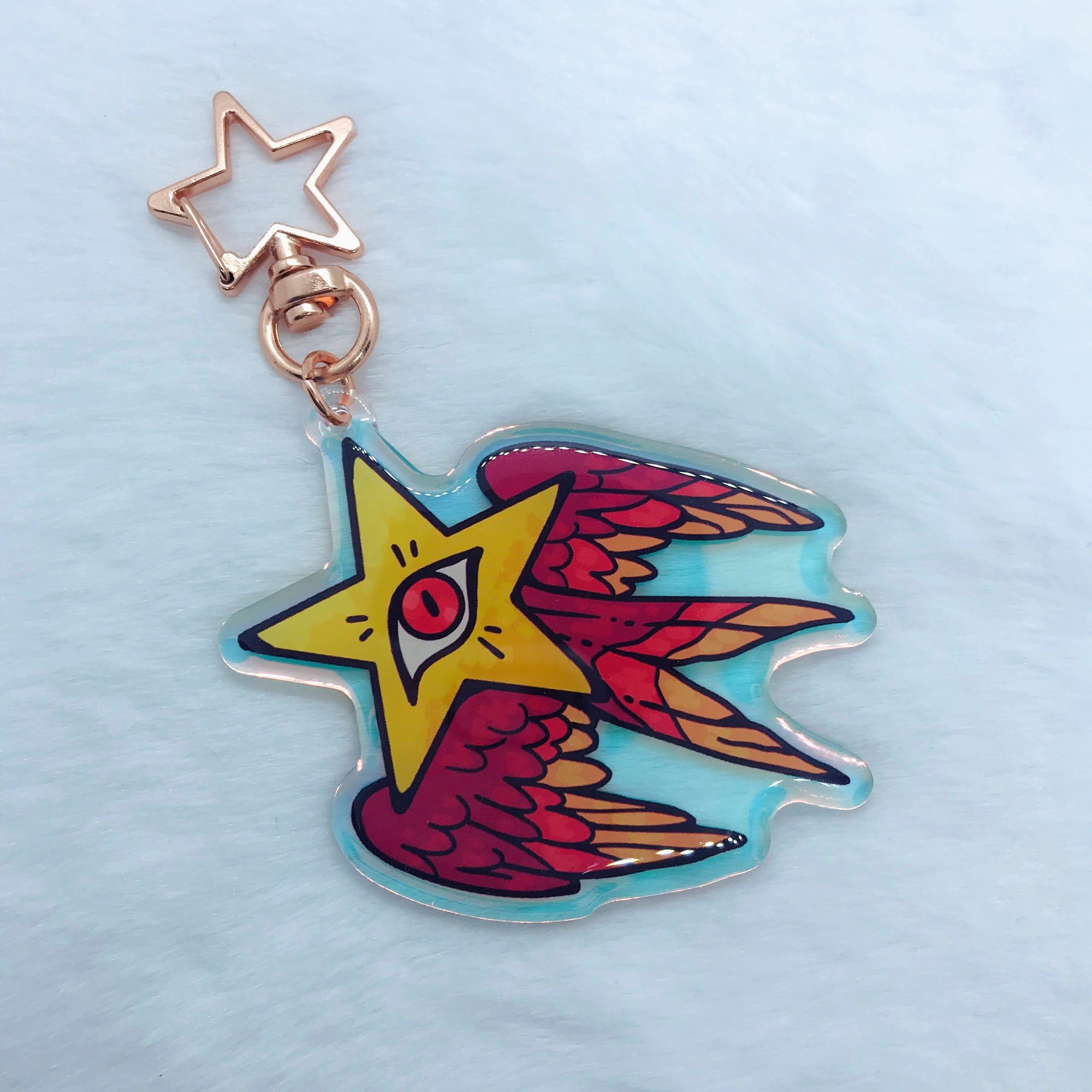 Star Angel Rainbow Acrylic Keychain
by UltraInfinite

$10.00 USD
A sunset-hued starry angel. This keychain is 2.5 inches (6.3 cm) long, with epoxy on one side, and rainbow acrylic on the other. The keychain has a gold star-shaped clasp.
MATERIALS

Acrylic with Nickel Keychain
CARE

Please note: the keychain comes with a protective film that should be peeled off.
DIMENSIONS

63 mm x 40 mm x 10 mm