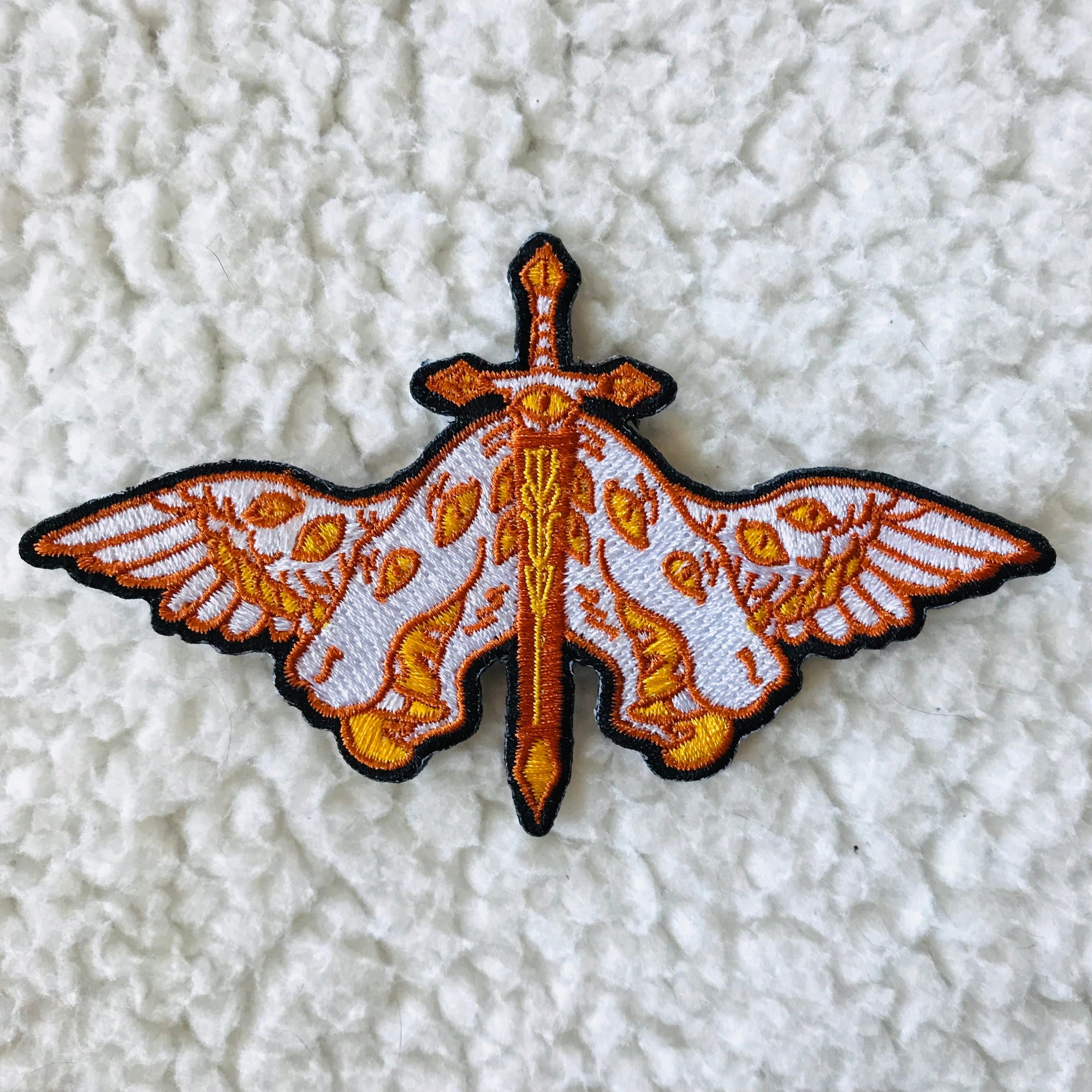 Gorgonops Angel Patch
by UltraInfinite

$8.00 USD
Gorgonops Angel is a bit of a grumpy fellow. You would be too if you were extinct! But secretly he's a big softie.  The patch is 4.5 inches (11.4 cm) wide, embroidered, with an iron-on backing.
MATERIALS

Embroidered Patch with Iron-On Backing
CARE

The backing should last for 25 washes. I recommend putting a few stitches in so you don't lose them.
DIMENSIONS

114 mm x 60 mm