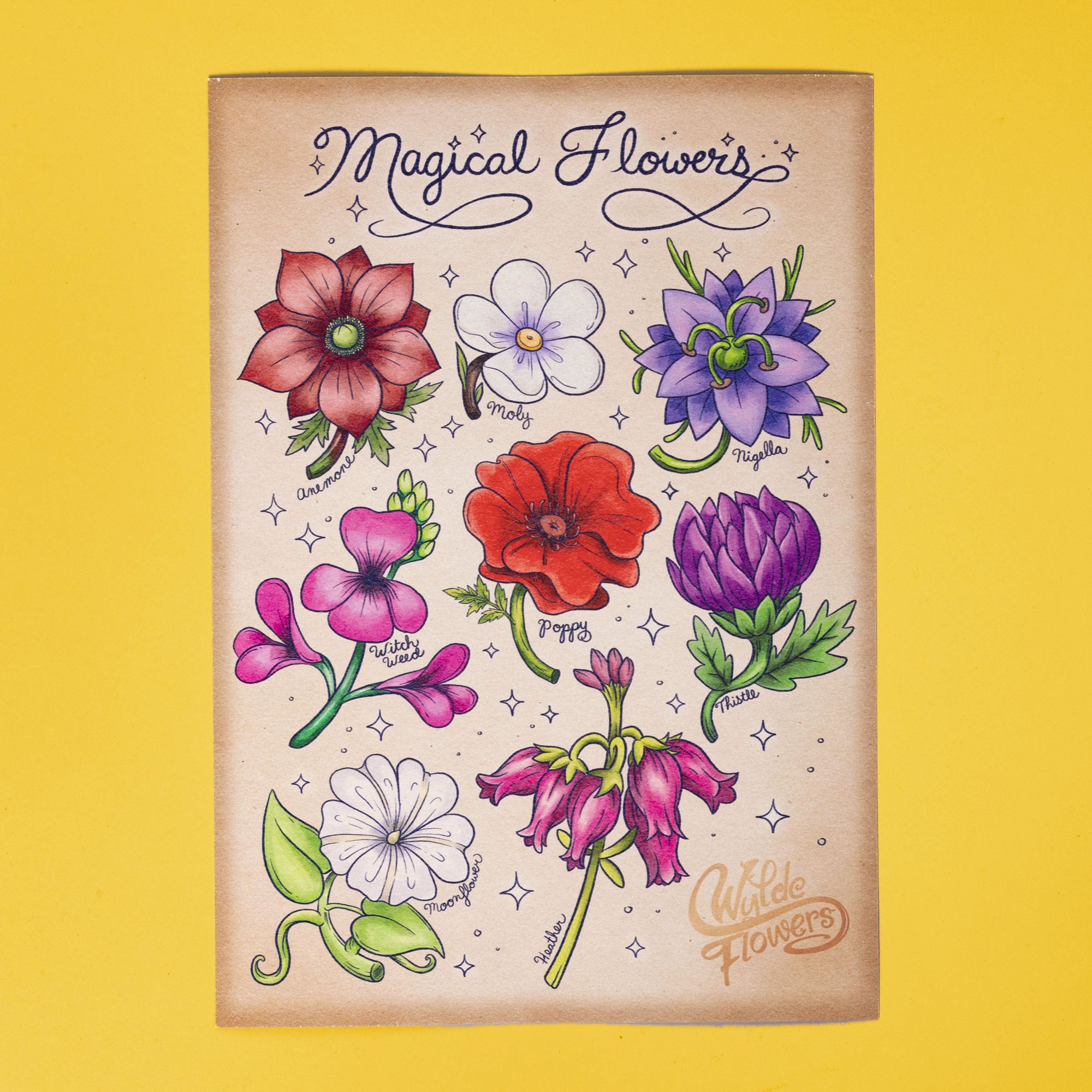 Magical Plants Premium Art Print
by Wylde Flowers

$20.00 USD
Let your knowledge bloom with this magical print! Finely detailed and perfectly "aged", this illustration highlights the most potent of plants from the Wylde Flowers universe. And before you ask: yes, Violet totally keeps a copy in her sanctum.
💐This premium A4 giclee print is printed on hahnemühle german etchingpaper. The quality is stunning.
✏️ Art by: Pepper Racoon
🎨 Inspired by Studio Drydock's Wylde Flowers
Legal: Copyright Wylde Flowers 2023. All Rights Reserved.

DIMENSIONS

A4 (297mm x 210mm)